Best Business Plan – Past Winners
All students participating in the AGBC-Berlin Best Business Plan Competition have demonstrated great enthusiasm and hard work.
We congratulate the young entrepreneurs who have submitted business plans.
The AGBC-Berlin thanks you for your efforts and recognizes the best business plan past winners with the following awards.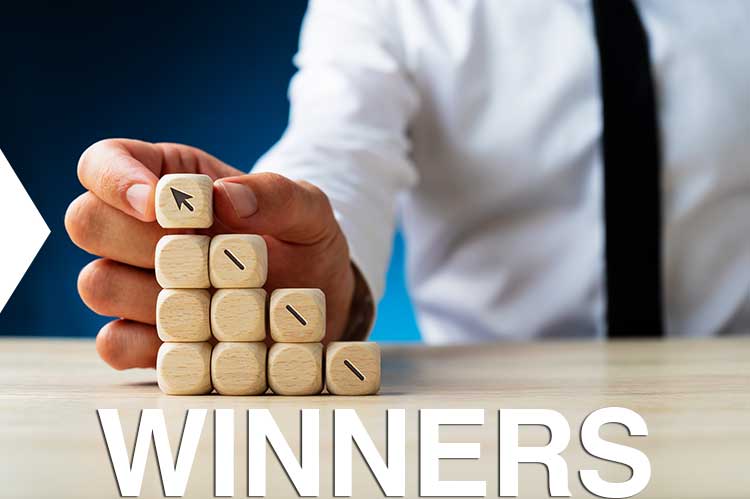 Best Business Plan Competition - 2015 Winners
GerNu
A gum (toffee), which is able to nurture a human to such an extent that eating is made obsolete for several hours.
Sean S. Prajs, Linus D. Haug & Joaquin F. Mould Parga
Berlin International School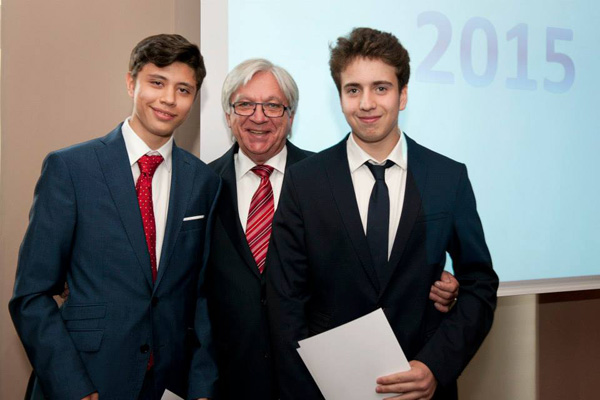 CobWapp
A social networking site for App developers
W.P. Rehberg & L. Grubert
Gymnasium Villa Elisabeth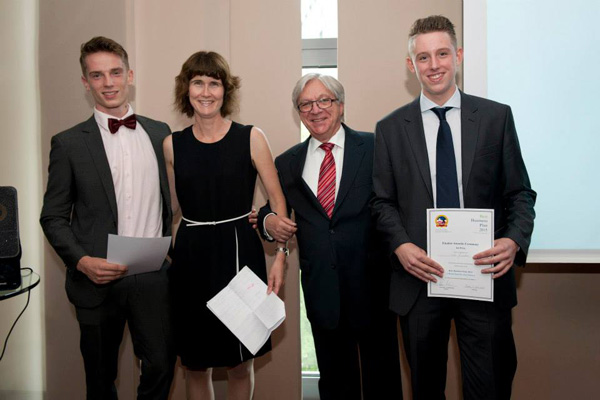 Greenhousing
Renewable energy for domestic housing and design housing in Australia
Norman Mahendra & Murat Kirdag
Gymnasium Tiergarten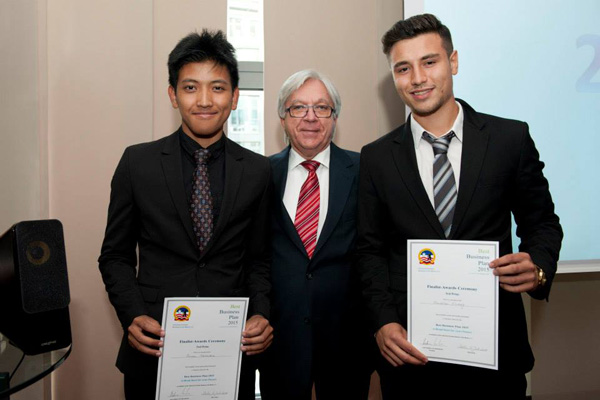 Oldie but Goldie
Respite and day centre care for people suffering from dementia
Zino Zellmann, Noel Lorenz & Zubin Zellmann
Berlin International School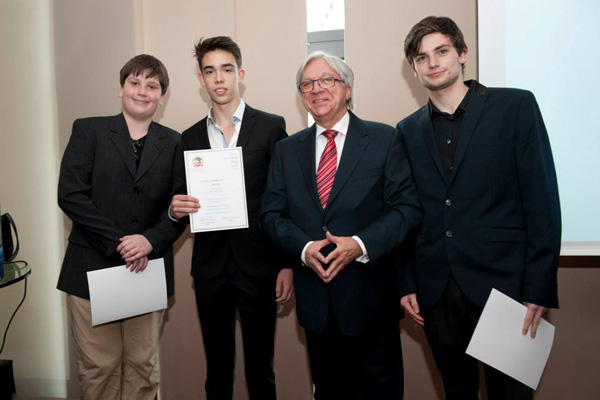 Best Business Plan Competition - 2014 Winners
MUG's Choice
Julia Bucholz & Viola Riehl
Gymnasium Villa Elisabeth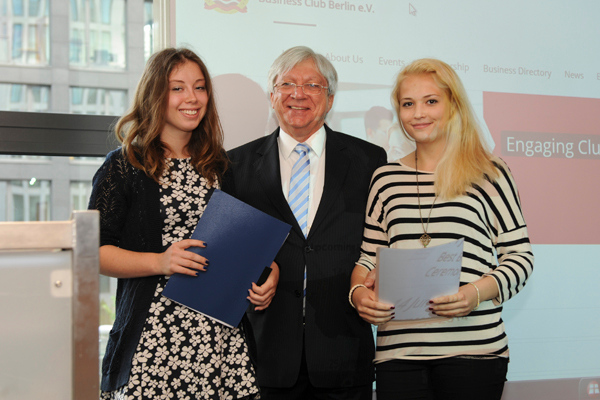 FitnUS
Dave van Velzen
Berlin Brandenburg International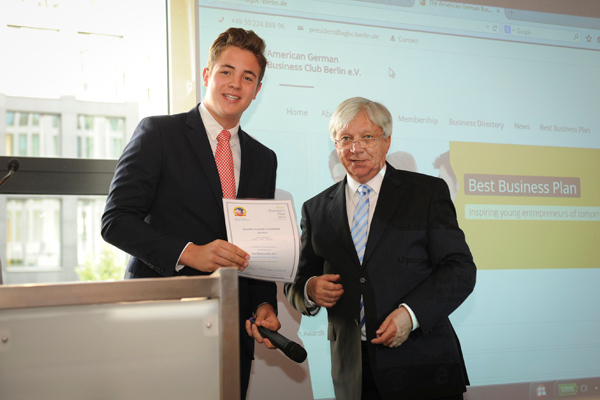 MissMatch
Tobias Schwarz
Berlin Brandenburg International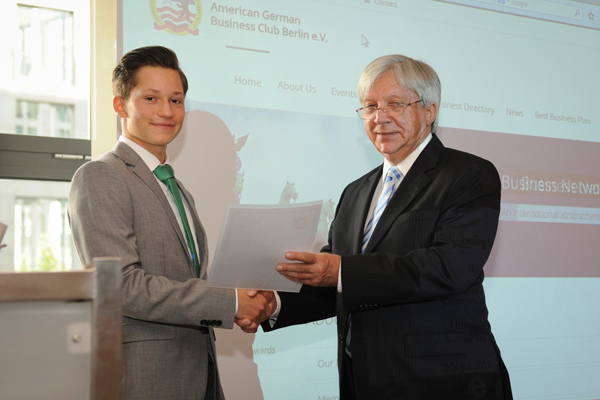 Tierarztpraxis Dr. Grasse
Annika Grasse
Gymnasium Villa Elisabeth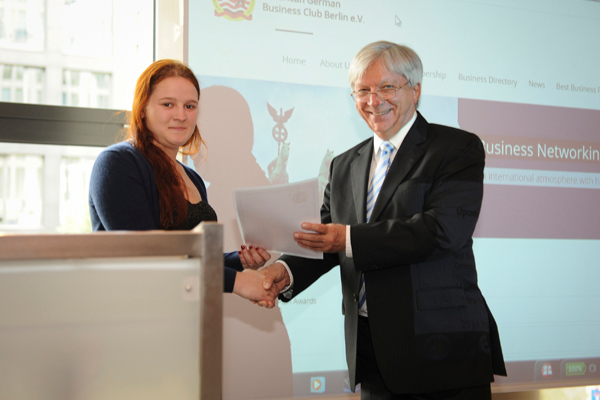 INSTASCAN
Leon Steffen
International School Villa Amalienhof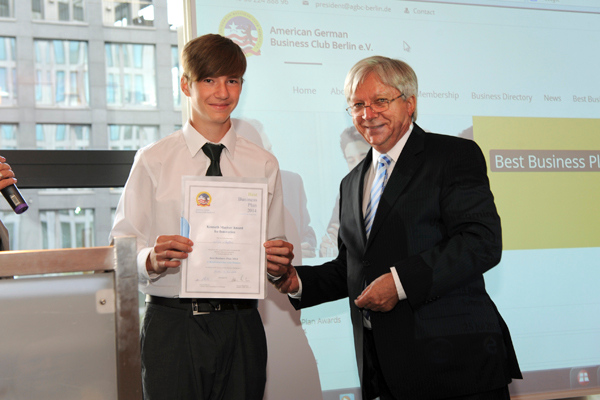 Best Business Plan Competition - 2013 Winners
Hungry Birds
M. Aurich, A. Böhm, P. Rogalski, T. Winkler
Oberschule Villa Elisabeth
Restaurant Temi
G. Dervisoglu, D. Werner
International School Villa Amalienhof
Poppycakes
M. Alemu, C. Vogelsang
Menzel Schule / Gymnasium Tiergarten
International[/caption]
Best Business Plan Competition - 2012 Winners
Yashmina Cashmere
Yasemin Hauser
Gymnasium Villa Elisabeth
RINGFREI – Kämpf für Dein Glück
Mona Holstein
Gymnasium Villa Elisabeth
Immanuel-Kant-Schule
Sofiya Bronfman
Gymnasium Villa Elisabeth
Glutan-OH
Melissa Ullmann Gymnasium Villa Elisabeth