AGBC-Berlin – Our monthly meetings on ZOOM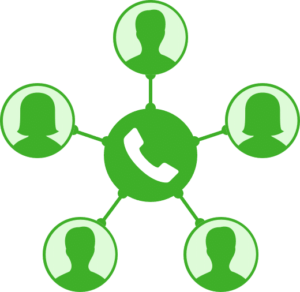 Liebe Mitglieder,
das erste virtuelle Monatstreffen der Club-Mitglieder am 03. Dez. 20 verlief in ruhigen und überschaubaren Bahnen.
Der "Donnerstag" als Treffen wurde moniert; ein erstes Abstimmen der Teilnehmer setzte den "Dienstag" (eigentlich 'unser' regulärer Tag) als geeignet fest.
Meine Bitte an die Mitglieder: Wenn keine größeren Abneigungen bestehen, würde ich den "Ersten Dienstag eines Monats" bis auf weiteres bei ZOOM in die Planung einstellen.
Tageszeit: 18:00 h /b 6 pm bei einer Dauer von max. 2 (zwei/two) Stunden / hours.
Das erste Meeting 2021 ist geplant am Dienstag, 5. Jan. 2021 um 18 Uhr /
First Meeting in 2021 on Tuesday, January 5, 2021 – 6 pm.

Die Einladungen erfolgen rechtzeitig. The invitations will be sent in due time.
Ich bitte Sie / Euch um Themenvorschläge. Topics are requested!
 Zum gestrigen Meeting: Zu meinem Bedauern gab es kurzfristige (begründete ) Absagen. Allgemein herrscht die Meinung vor, dass die virtuellen Treffen notwendig und sinnvoll sind. Ich habe den Eindruck, es gibt Nachahmer! Eine Einladung des AGBC-Munich liegt mir vor. Leider ist der dortige virtuelle Stammtisch auch am 4.1.21. Ich werde Larry Schulz (AGBC-Munich) über unsere Aktivitäten informieren. Wir könnten auch gemeinsam einen virtuellen Stammtisch vereinbaren.
Darüber hinaus:  Ich biete jedem Mitglied ein persönliches Meeting über ZOOM an. Sprechen Sie / sprecht mich an.
There is an offer to every member of the club for an individual meeting on zoom. Don't hesitate asking for such a chance to discuss topics in a more private manner.
Weitere Themen:
Zulassungs- und Haftungsbedingungen bei Corona-Impfstoffen in Deutschland und USA. (Tenor: ein sehr interessantes Feld, was in Deutschland wenig behandelt sein will.)
Neuer Termin für ein Gespräch mit Sebastian Czaja (FDP) und Manja Schreiner (CDU) liegt noch nicht fest. Wir prüfen zur Zeit ein anderes Kommunikationssystem der Marke Logitech, das reale, eingeschränkte Treffen ermöglicht. Das Data-Sheet des Systems ist als Anlage beigefügt. Wir könnten echte Treffen über Internet-Verbindungen dann zu Euch ins Haus senden.
Euer Udo
Dipl.-Volkswirt
Udo Freiherr von Massenbach
President
American German Business Club Berlin e.V.
P.O. Box 08 0427
10004 Berlin, Germany
Mob.: +49 171 832 6253
Fax: +49 3222 152 1211
UdovonMassenbach@t-online.de
President@AGBC-Berlin.de 
https://agbc-berlin.de/